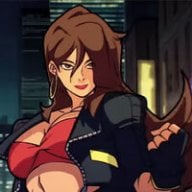 Iscritto dal

25 Nov 2009
Messaggi

26,573
Final Fantasy Crystal Chronicles Remastered Edition
 uscirà in Giappone il 27 agosto. Niente nuove per l'uscita occidentale.
E' stato inoltre annunciato che nel gioco sarà presente una nuova aggiunta, il sistema "Imitate".
Square Enix announced the new "Imitate" system, which allows you to change the player's appearance and voice in battle to that of one of the sub-characters that appear in the story by collecting certain items. If you are playing online multiplayer, you can put together a dream caravan crew that would not be possible in the main story.

Other new elements include:

Online multiplayer and cross-platform support.

Addition of a "High-Difficulty Dungeon & Boss" unlocked after clearing the game.

Addition of new character variatons, equipment, and upgrade items for each race.

Newly recorded narration and theme songs "Kazenone" and "Hoshizukiyo" by Yae.

Newly recorded character voices.

https://www.gematsu.com/2020/05/final-fantasy-crystal-chronicles-remastered-edition-launches-august-27-in-japan