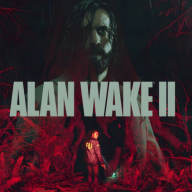 Iscritto dal

2 Feb 2009
Messaggi

6,025
Medaglie

6
​
Utilizzeremo questo topic per informazioni riguardanti:
Sconti ufficiali dello Store Microsoft
Sconti Esterni tra negozi, catene e siti
Informazioni su Xbox Live e Abbonamenti
Guida ai siti esteri per Retail e Digital.
Xbox Live e Abbonamenti
Lo Store di Xbox viene aggiornato ogni Martedì con nuove offerte per Xbox 360 e Xbox One, gli utenti Gold godranno inoltre di sconti aggiuntivi e maggiori.
Oltre agli sconti, dal 2013, Microsoft ha aggiunto un servizio aggiuntivo chiamato Games with Gold che ogni mese offre 4 giochi: 2 su Xbox 360 e 2 su Xbox One.
Su Xbox 360 i giochi vengono resi disponibili nelle 2a metà del mese, il primo titolo dal 1 fino al 15 mentre il secondo dal 16 al 30/31 di ogni mese. Su Xbox One il primo titolo resta disponibile per l'intera durata del mese e il secondo dalla seconda metà del mese di lancio fino alla metà del prossimo mese.
Il servizio online messo a disposizione da Microsoft è disponibile in 2 versioni:
Xbox Live Silver
Costo
: Gratuito

L'abbonamento Silver rappresenta una perfetta introduzione al mondo di Xbox Live e a tutto ciò che può offrirti. Grazie a questo servizio sarà possibile:
Creare un profilo giocatore:

Scegliere un gamertag e creare il proprio profilo giocatore. Scegliere un'immagine per distinguersi, aggiungere un motto e indicare la zona di gioco preferita;​

Creare e gestire una lista amici

:

Conoscere amici nuovi, gestire le schede relative a quelli vecchi e creare delle community online;

​

Accesso a Xbox Live Arcade e Marketplace:

Provare le demo, guardare i trailer e acquistare giochi ed espansioni;

​

Scambio di messaggi:

Xbox Live abilita una messaggistica a livello di sistema, indipendentemente dal gioco a cui stai giocando, dotata di alcune straordinarie funzionalità che consentono di avviare;

​

Posta in arrivo:

È possibile inviare messaggi a più destinatari contemporaneamente fino a un limite massimo di 100 utenti;

​

Messaggistica vocale:

Registrare, inviare e ricevere messaggi vocali utilizzando la cuffia Xbox;

​

Messaggistica di testo:

Inviare e ricevere messaggi di testo tramite la stessa posta in arrivo. E' possibile anche usare una periferica di immissione di testo per scrivere in modo ancora più rapido e semplice;

​

Impostazioni familiari:

I genitori dei giocatori più giovani possono utilizzare la funzionalità "Impostazioni familiari" per filtrare il contenuto che può essere inviato e ricevuto.

​
Xbox Live Gold
Costo:
Abbonamento 12 Mesi: 59,99 €

Abbonamento 3 Mesi: 19,99 €

Abbonamento 1 Mese: 6,99 €
È possibile pagare con la propria carta di credito o acquistare una delle nuove carte Xbox Live prepagate disponibili presso i negozi di giochi specializzati.


Attenzione

:
Se possedete sia Xbox 360 che Xbox One potete usufruire dei vantaggi del Gold su entrambe le console, ne basterà uno solo e il servizio sarà attivo su tutte e due!
I servizi offerti per gli utenti gold sono ovviamente maggiori. Sarà inoltre possibile scaricare contenuti aggiuntivi e giocare online con i propri amici. Di sicuro il servizio online migliore disponibile per console, dove latenza e ping alti non saranno un problema ricorrente!
Grazie a questo servizio sarà possibile:
Download dei Games With Gold;

Beneficiare di tutti i vantaggi già ottenuti con l'abbonamento Silver;

Giocare online con amici grazie al nuovo sistema di matchmaking TrueSkill™;

Personalizzare il tuo sistema di matchmaking con commenti e obiettivi raggiunti;

Chattare con più persone contemporaneamente;

Accedere a chat video;

Usufruire di privilegi e vantaggi esclusivi di Xbox Live Marketplace.
EA Play
Costo:
Abbonamento 12 Mesi: 24,99 €.

Abbonamento 1 Mese: 3,99 €.



Gioca quanto vuoi a una collezione in continua espansione dei migliori titoli EA, incluse serie come Battlefield, FIFA, Dragon Age, Mass Effect e molti altri.
Inoltre, prova nuovi giochi EA alcuni giorni prima dell'uscita e risparmia il 10% sugli acquisti di contenuti digitali EA su Xbox One (giochi completi, DLC e molto altro).
Per maggiori informazioni sul servizio visitare il topic ufficiale cliccando
QUI
Xbox Game Pass
Costo:
Xbox Game Pass = € 9,99 al mese!
Game Pass per PC = € 3,99 al mese (in Beta), poi 9,99 €!
Xbox Game Pass Ultimate (Game Pass Xbox+PC+XBL Gold) = 12,99 € al mese!
Questo abbonamento consente di giocare ad oltre 100 giochi presenti nel catalogo su Xbox e/o PC!
La raccolta comprende, oltre ai titoli Xbox One, anche giochi Xbox 360 e Xbox, disponibile tramite retrocompatibilità. Da gennaio 2018 é stato annunciato che ogni esclusiva Xbox entrerà nel catalogo direttamente al D1!
È inoltre possibile acquistare definitivamente per il proprio gamertag i giochi disponibili con uno sconto del 20%.
Per maggiori informazioni sul servizio visitare il topic ufficiale cliccando
QUI
Condivisione Abbonamenti
E' ora possibile condividere i vantaggi dei servizi Xbox Live Gold, Pass o Pass Ultimate con un parente o amico dividendo quindi ogni spesa e risparmiando tantissimo!
Per maggiori informazioni sulla condivisione visitare il topic ufficiale cliccando QUI
Microsoft Rewards e Carte Prepagate
I modi per mettere Denaro nel proprio Gamertag, sfruttando quindi uno o più degli abbonamenti finora presentati, sono tre:
Tramite schede prepagate reperibili nei negozi:

In queste card in tagli da 10, 15, 20, 25 e 50 € si trova un codice che andrà riscattato dalla console, dal sito o dall'app tramite l'opzione "Riscatta codice";

Direttamente dallo Store:

Inserendo i dati della propria carta di credito o della Postepay;

Guadagnando grazie al servizio Microsoft Rewards:

E' un sistema che consente di accumulare punti dalle ricerche su Bing, sbloccando Sfide di gioco o partecipano a Sondaggi.
Per maggiori informazioni sul servizio visitare il topic ufficiale cliccando
QUI
FAQ su Xbox Live
Per ulteriori informazioni riguardo problemi o dubbi sul servizio Xbox Live visitare
Supporto Clienti Xbox
​
Acquisti Online fuori da XBL
Motori di ricerca Offerte
Siti Esteri sicuri per giochi Retail
Siti Esteri sicuri per giochi Digital
Convertitore di valuta
Offerte Catene e Siti
www.gamestop.it
Mediaworld.it
Marco Polo Expert.it
Amazon.it
Saturn Online.it
Ultima modifica da un moderatore: